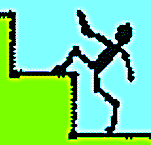 On 13th September Orpheus Records will release a reprint of

FEO
"Eg Meini Te∂"
first released by Spectator Records in 1971
The release will take place at a small record fair at Kulturhuset Islands Brygge in Copenhagen,
and the band might play a few songs. We don't know that for sure yet.
The cover of this pressing is gatefold.
We have kept the outside almost like the first pressing, but added some biographical material to the inside.
The liner notes are in Danish, as they probably would have been, had they been made in 1971.
Given time, we might offer a translation somewhere on this site, but until then, you might consider learning Danish?
Then you would be able to understand the lyrics too!